Corporate Social Responsibility
At IPL, we integrate both social and environmental considerations into our business activities. We place a high value on employee relations and take it for granted in respecting human rights. At the same time, we protect our environment and climate and take ongoing initiatives to reduce our environmental and climate impact. Our business model is, of course, based on decency, where we do not tolerate corruption and bribery.
Our focus areas within CSR are defined through a review of our business model and the societal impact we can directly influence through our actions. We have gathered our CSR efforts in the following categories:
The Suppliers shall accept Responsibility. IPL Group wants to increase fairness. We do this by focusing on human rights, including corruption, extortion and child labor in all our activities and the promotion of human rights in the supply chain. IPL Group makes demands upon suppliers through a Code of Conduct that they shall ensure compliance with the CSR requirements in their own supplier chains. External audits, further back in the supply chain, are carried out after specific suspected breaches of the Code of Conduct. At the end of 2021, the suppliers shall have forwarded their own code of conduct or, at least, have signed IPL Group.
Employees: It is IPL Group responsibility to ensure that the workforce will be renewed. Each year we employ new apprentices and it is our aim to have at least 3% apprentices. We want the majority to continue their further career in the company and those apprentices who, following completion of their apprenticeship training, seek new challenges elsewhere should take with them a positive impression of our company. It is the responsibility of all employees to pass on the company values and attitudes to our students and to educate our apprentices to be good welders with a high level of professionalism.
UN Sustainable Development Goals. At IPL Group we see our company as being among the main drivers in leading the change in order to fulfil the ambitious UN Sustainable Development Goals by 2030. To reach them, we are now developing our sustainability actions plans to help the world moving in a better and more sustainable direction. CSR and sustainability are the core of our business. Our CSR and sustainability agenda, our objectives and targets have impacts that are aligned with the UN Sustainable Development Goals (SDGs).
We have mapped the most relevant

SDGs to our business and objectives:
SDG11 Sustainable cities and communities
SDG12 Responsible consumption and production
SDG13 Climate action
CSR REPORT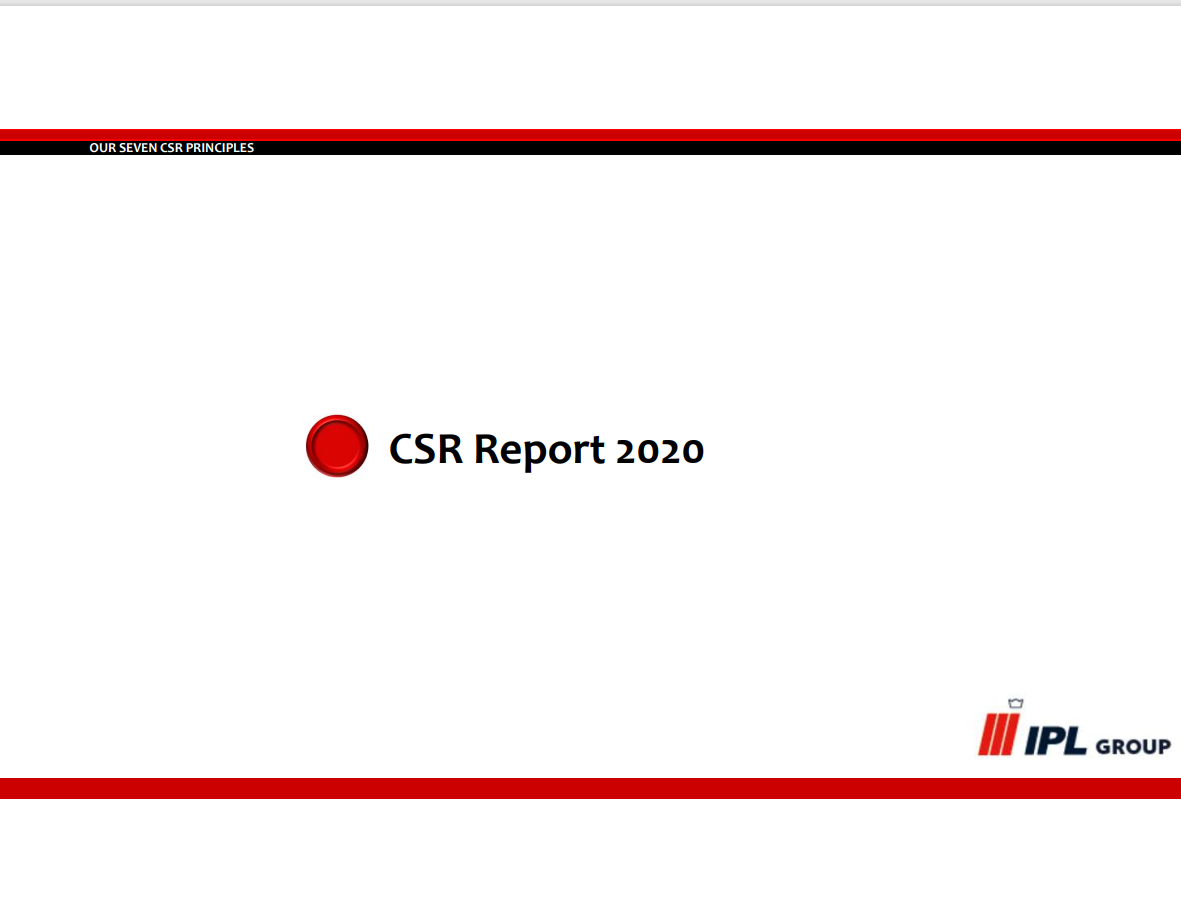 CSR Report 2020